Hoarding and De-cluttering Cleaning In Essex
An Ultimate Solution To Hoarding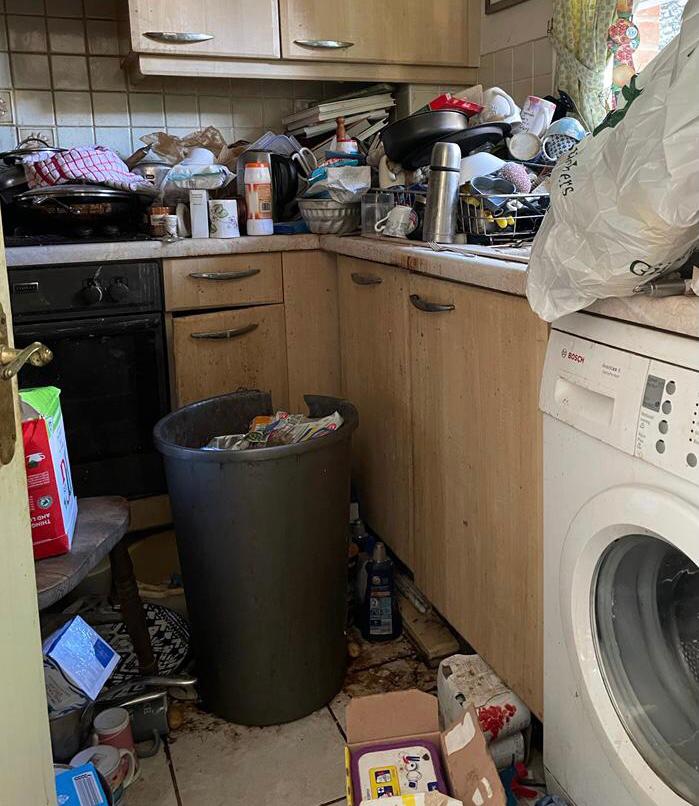 Sapphire Specialist Cleaning staff are trained specifically to deal with property of hoarders, whether living or deceased. We have the skills to provide a complete clean up service with compassion, sensitivity and professionalism. We offer professional hoarder cleaning services for customers in the Essex area.
Sapphire Specialist Cleaning's Hoarder Clean up service is a complete solution to a challenging problem. Hoarding often results in an unsanitary, unsafe and hazardous environment. Professional clearing, cleaning and decontamination quickly returns your property to a habitable and saleable condition. Hoarding clean up requires specialist skills and experience.
Identification of items of value by trusted providers.
Clearance, removal and safe disposal of all waste.
Cleaning and 100% decontamination of grossly unsanitary environments.
 Professional, accredited and discreet service.
At Sapphire Specialist Cleaning we offer a FREE quote, giving you an honest and free breakdown of what is needed in order to get your property back to a condition you are happy with.
For individuals still occupying the property, the clean-up process can be challenging and stressful one. This may mean that the individuals may need additional support and counselling before and throughout the process. We greatly recommend those who are supporting hoarders to read relevant literature to enhance their understanding of the difficulties that are faced by hoarders. Being adequately informed will help to reinforce the solution.
So, if your clutter getting you down, we can help you restore your property to the clean, safe home it once was. Get in touch with us today to find out how we can help.
As qualified professionals, our team go above and beyond to provide a discreet, delicate service for all our customers. We understand that it can be a stressful time for everyone involved, so we do our best to ensure that you are at ease from the very beginning and every step of the way to completion.